PLEASE READ OUR FAQ BEFORE SIGNING UP: https://www.stephenandpenelope.com/en/service/westknits-webinar-faq/
WHEN: SUNDAY 27 SEPTEMBER AT 18.00 AMSTERDAM TIME (6:00 PM) check what time this is in your location here
WHERE: ONLINE VIA ZOOM
HOW MUCH: €20 (PLUS VAT)
HOW LONG: 1 HOUR 15 MINUTES
MATERIALS: NONE! THIS SEMINAR WILL BE GIVEN IN LECTURE FORMAT
Webinar cost is €20 plus tax.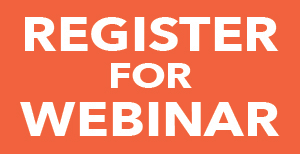 DESCRIPTION
: Join Stephen as he welcomes you into his colorful woolly world of Westknits. In this 1 hour 15 minute presentation, Stephen will discuss how he chooses his color palettes and share secrets for how to make your palettes pop. This live presentation hosted on Zoom will be a visual feast for the eyes while Stephen gives you an up close look at many of his most popular design samples. We will discuss how to create successful color palettes for Marled knitting, Faded knitting, and graphic stripes and slip stitches. You will learn a few of Stephen's color changing tricks and color planning strategies to gain more confidence with your own knitting projects.
Each attendee will receive a special Westknits pattern discount code! There will be interactive polls and a Q&A during this live online session.
Participants in this webinar will be given a transcript and handouts within a few days of the webinar. All shawls and materials displayed during the webinar will be included in this follow up email as well!
*discount code is valid until 31 October 2020