Featured Team Member
JULY


Eduardo started with Stephen & Penelope in January 2018, then took a hiatus to pursue his studies in choral direction.  We're super excited to have him back in the store for his summer break from school!  Eduardo is from Chile and can help you shop in English, Spanish, or Dutch.

When he's not busy knitting or crocheting he can often be found crocheting or working on a choral piece.  Eduardo mainly focuses on shawls, and has knit and crocheted several samples for the shop, but also is dipping a toe into sweaters.   If you're in the shop this summer be sure to say hello before we lose him back to academia!
JUNE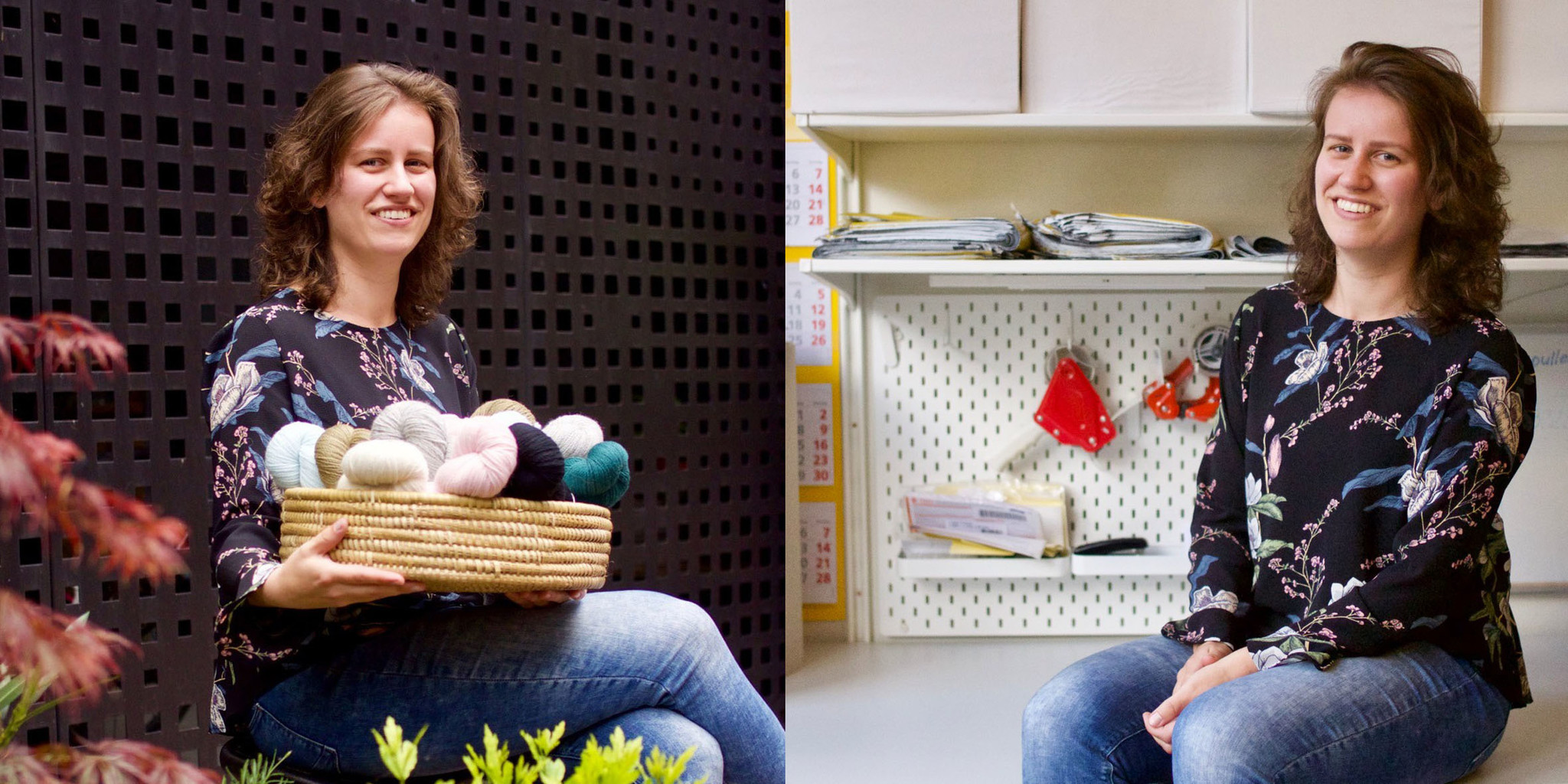 Marit has been personally involved in almost every online order that has left our shop since she started in October last year.  In addition to packing and shipping, she also runs online customer service, helping customers choose the right yarns for a pattern, or putting together custom palettes. 

For her own knitting Marit often prefers colourwork with solid yarns, and is frequently seen working on mittens or a sweater at the lunch table.  When she's not knitting she likes to paint, ride her bike, or read a book in the sunshine.

Marit is a Dutch native, but plans to leave our lovely land for a new adventure in Norway later this month.  We all hate to see her go but wish her nothing but the best!
MAY


If you have been to our brick and mortar location, you surely will have met Roswitha de Joode.  She's our Store Manager, and absolutely the heart and soul of our customer experience in the shop.  

Roswitha started at Stephen & Penelope more than 7 years ago in our tiny little shop on the Lange Leidsedwarsstraat as occasional fill-in help back when Malia ran the shop alone. It's fair to say that Roswitha has been a huge part of the successful growth of Stephen & Penelope. Recently we named one of our West Wool colourways after Roswitha's favorite color - rose pink!  

Known in the shop for her almost-encyclopedic knowledge of baby jumper and cardigan patterns, Roswitha is the mother of a 2-year old, and has made numerous baby knits for friends, family and colleagues throughout the years. Though she's a self-described slow knitter, she's still amassed a tidy little collection of hand knits and accessories and proves that slow and steady wins knitting too!