WHO ARE STEPHEN & PENELOPE?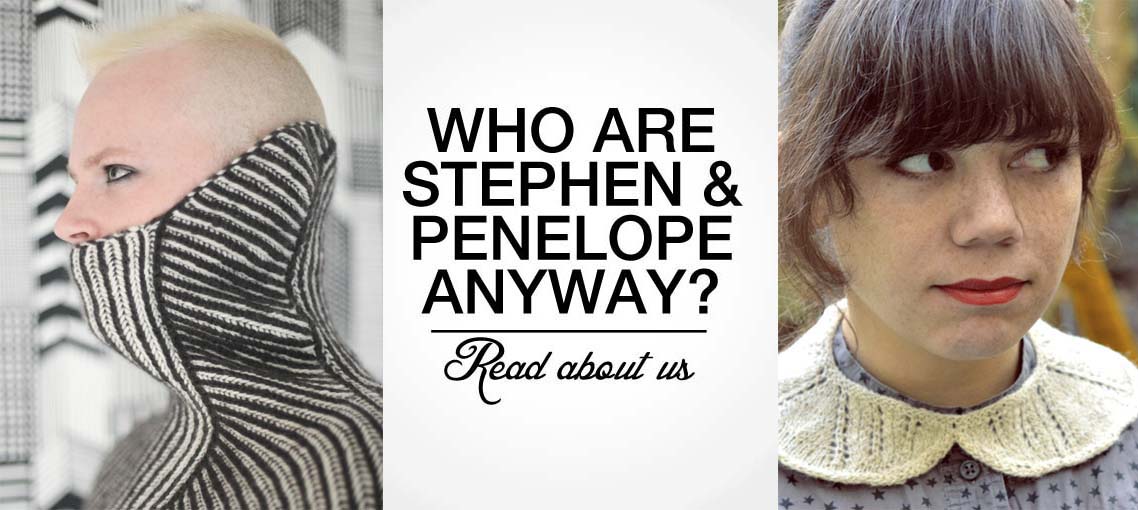 Stephen & Penelope is a little yarn shop with a great big personality.  We love color, texture, fibre, and lots and lots of choices.   We travel the world looking for the most interesting variety of yarns and craft supplies to bring them to you.  Our yarns and supplies come from Iceland, England, The Netherlands, Ireland, Portugal, Italy, Germany, South Africa, Australia, South America, North America, and Asia.  Yarns and fibres inspire us to design, to make, and to share.  
Come visit our shop in Amsterdam!  Check out our workshops and events page to find out if anything is going on while you're visiting Amsterdam.  The first Thursday of every month we host Craft Night filled with friendly locals, expats and travelers.  Sometimes we host trunk shows and visiting designers.  Usually there are cookies too!  
If you can't make it to us, find your treasures here on our website and we'll bring the world to you.