Shawl Shapes Sunday 27 September 14:00 (AMS time)

PLEASE READ OUR FAQ BEFORE SIGNING UP: https://www.stephenandpenelope.com/en/service/westknits-webinar-faq/
WHEN: SUNDAY SEPTEMBER 27 AT 14.00 AMSTERDAM TIME (THAT'S 2PM) check what time this is for you here
WHERE: ONLINE VIA ZOOM
HOW MUCH: €20 (PLUS VAT)
HOW LONG: 1 HOUR 15 MINUTES
MATERIALS: NONE! THIS SEMINAR WILL BE GIVEN IN LECTURE FORMAT
Webinar cost is €20 plus tax.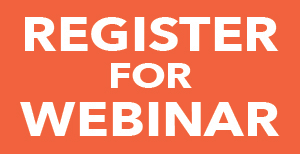 DESCRIPTION:
Join Stephen West for a virtual lecture and shawl show that explores clever ways to shape knitted fabrics. You will gain a deeper insight into the formulas and construction methods that are the backbone of your favourite Westknits shawl shapes. 
In this online presentation, Stephen will share the secrets behind the construction of some of his most recognisable designs like Herbivore, Rockefeller, and Chrysler as well as sharing sneak previews of unreleased designs and new projects. You will also learn some of Stephen's top tips for shawl knitting.
The 1 hour 15 minute webinar is conducted via Zoom and will include interactive polls and a Q&A session, so wear your Westknits and come prepared with your shawl shaping questions! Malia, the founder of Stephen & Penelope is hosting the session and will be moderating your questions.
This session is perfect for Westknitters of all experience levels, and is particularly well suited to knitters who are curious to experiment with their own designs. Participants of this webinar enjoy a 20% discount on all Westknits patterns with a code revealed in the session*, and will leave with a richer understanding of Stephen's design process and inspired to experiment with their own shawl shapes.
*discount code is valid until 31 October 2020