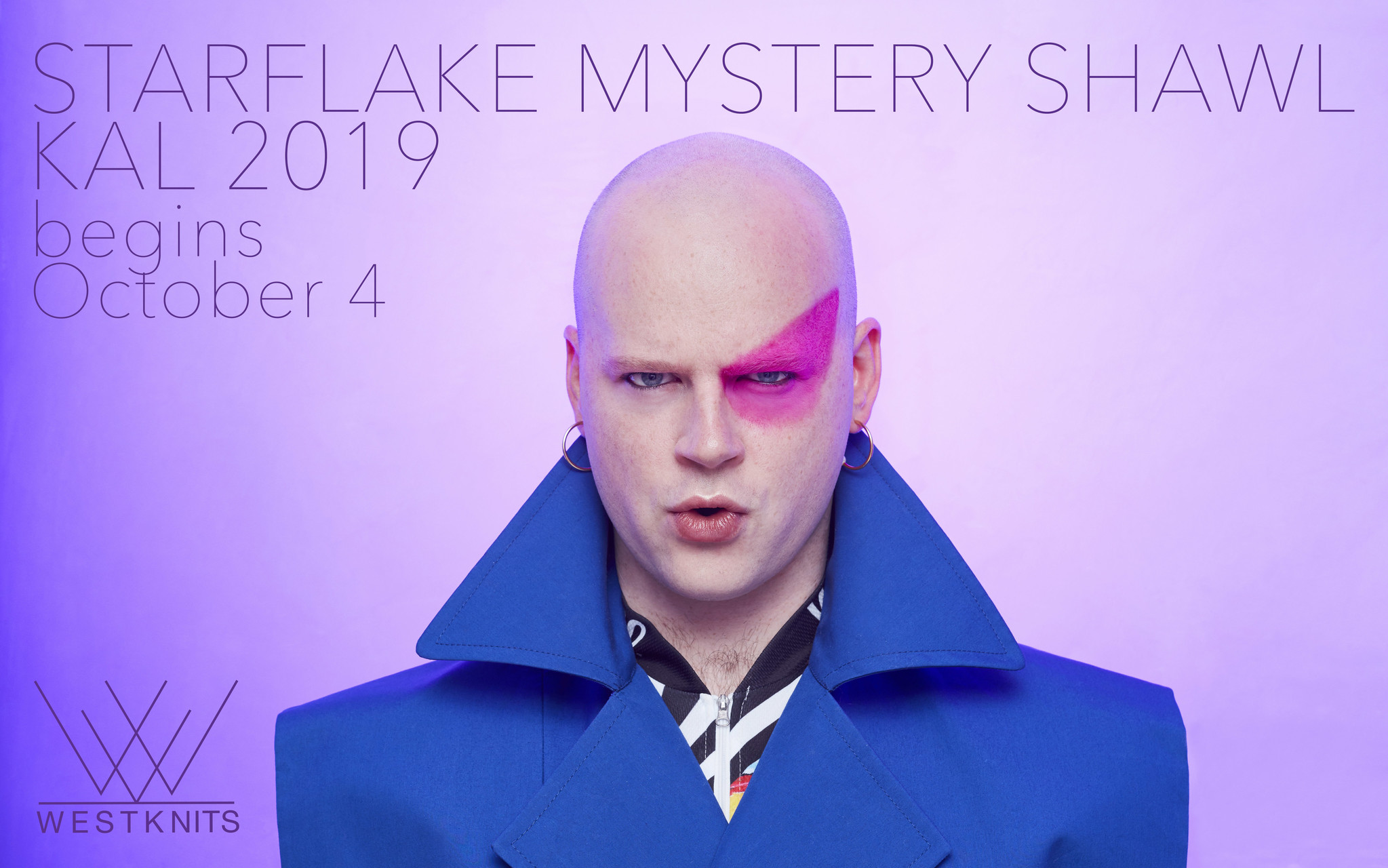 Westknits Mystery Shawl KAL 2019: Starflake
Join the 10th annual Westknits Mystery Shawl KAL this fall! This year we're going graphic with a striking two-color design. Each kit contains two skeins of each color to knit the new Starflake Mystery Shawl. Once you are signed up for the MKAL on Ravelry, you will receive a pattern update each Friday in October, starting with the first set of instructions released Friday, October 4. We will all knit along together as the final clue is revealed Friday, October 25.
Purchase the Starflake pattern separately on Ravelry to receive the introductory MKAL information here…
We curated 10 official MKAL kits from BIPOC or LGBTQIA hand dyers to celebrate this special 10th anniversary edition of the Westknits Mystery Shawl.  These kits will go on sale Sunday September 1 at 18:00 Amsterdam time.
Join the Westknits MKAL 2019 Ravelry group here…