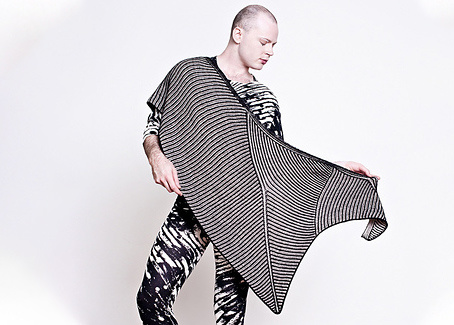 Deze sjaal is in tweekleurige brioche steken van boven naar beneden gebreid. Door het zachte DK-garen wordt dit een heerlijk warm project. De asymmetrische vorm ontstaat door een halve chevron steek die de ribbels naar een kant schuin toe laat lopen.
De volledige details van het patroon vindt je
hier
. 
We're working hard to put together some new kit options for you and we will post more when they are available. In the meantime, if you would like some advice in putting together your own colour palette, please email [email protected] and we'll be more than happy to help!