OCTOBER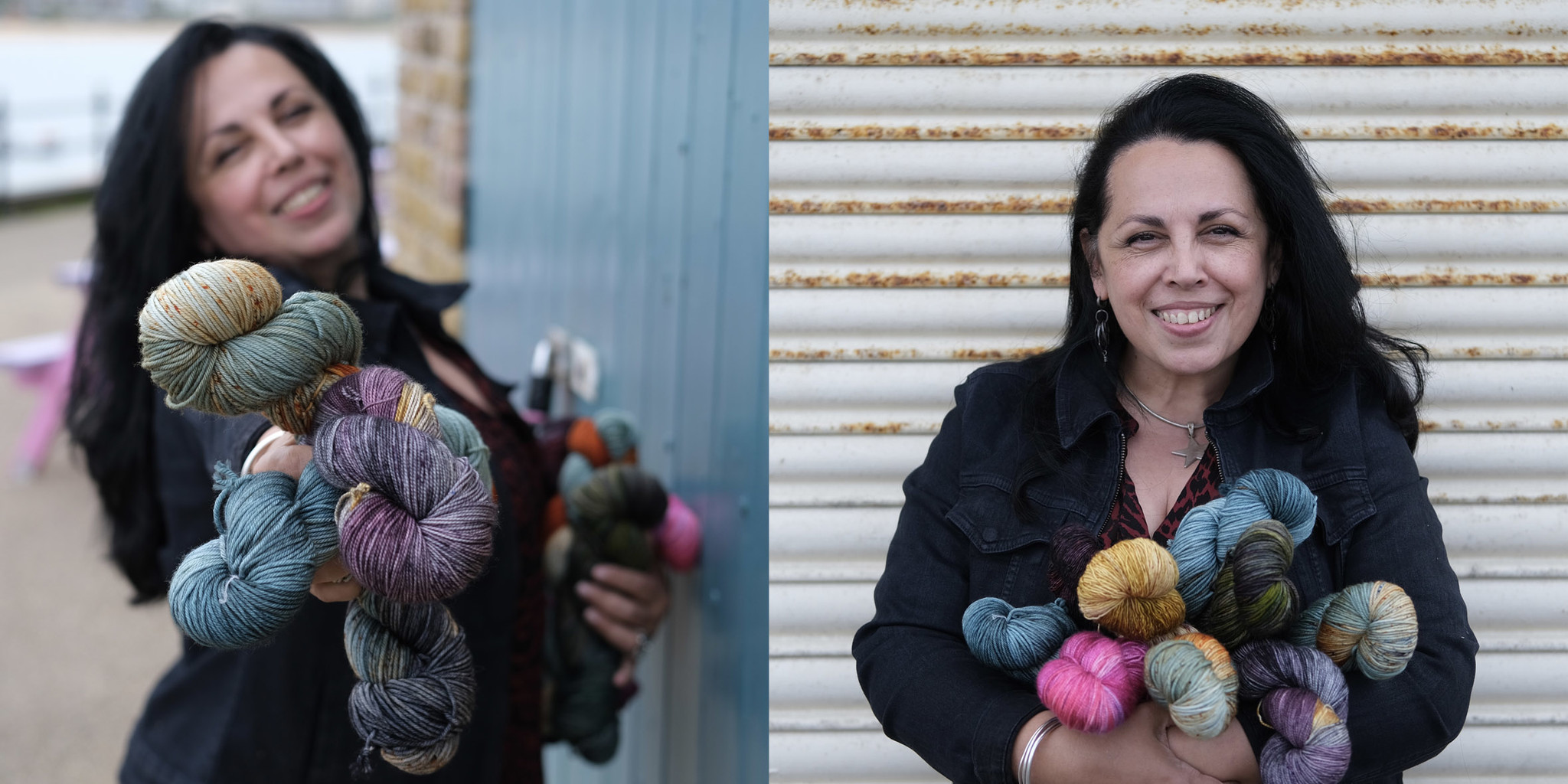 Leila Bux, the founder of The Urban Purl, is a one woman show, creating colours galore on yarn and fibre in her kitchen workshop in North West London.
A long-time crafter, knitter and crocheter, Leila began dyeing yarn as an ongoing extension of exploring creativity in colour, subsequently launching The Urban Purl yarn brand online in 2017.  Serendipity smiled on The Urban Purl allowing Leila to explore and develop more exciting and glorious colour combinations for you to enjoy after having attracted the attention of Stephen & Penelope in Amsterdam, who became her very first stockist, how cool is that! 
A culturally rich and diverse upbringing in West London has greatly influenced Leila's creativity, leading to a fascination with urban/cityscapes, the graphic imagery of urban dereliction and the colours generated by the natural processes of deconstruction (she's not emo or morbid, promise!) that imbues many of her colourways with an urban, gritty quality.  She is also known for her intricate semi-tonals, lightly peppered with speckles, that has become the brand signature.   
A maximalist at heart, Leila creates darkly blended moody colours, as well as rich and vibrant hues with or without speckles. Yarn texture, dimension and handle are key factors when choosing the right yarns for her colours and Leila constantly strives to keep her yarn choices luxurious yet sustainable, ecologically friendly and as cruelty free as possible.
AUGUST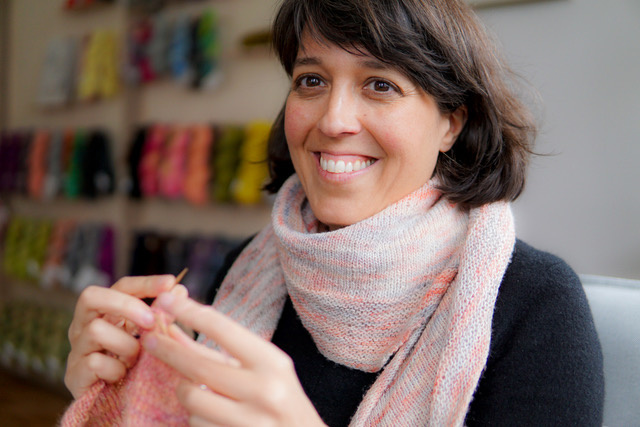 Cathrin of WALK Collection first introduced her hand-dyed yarn to customers in 2010, expanding on an existing business of bags and knitting accessories.  She credits her background as a dressmaker and her degree in business administration with helping her to succeed.
 
In addition to dying yarn she spins, weaves, crochets, latch-hooks, macramés, and of course knits!  We asked Cathrin if she has a favourite base to knit with or dye, and she tells us that though it's hard to pick favourites, the Cottage Merino's squishiness and Kid Mohair Lace's fluffiness are at the top of her list, they're great to combine too!
 
Walk Collection now involves a whole team who take care of dyeing and processing customer orders on a day-to-day basis, and Cathrin tells us that she loves the positive energy that comes from her team and that her dream is just to continue doing what she's doing, creating beautiful yarn and meeting amazing people from all over the world. 
JULY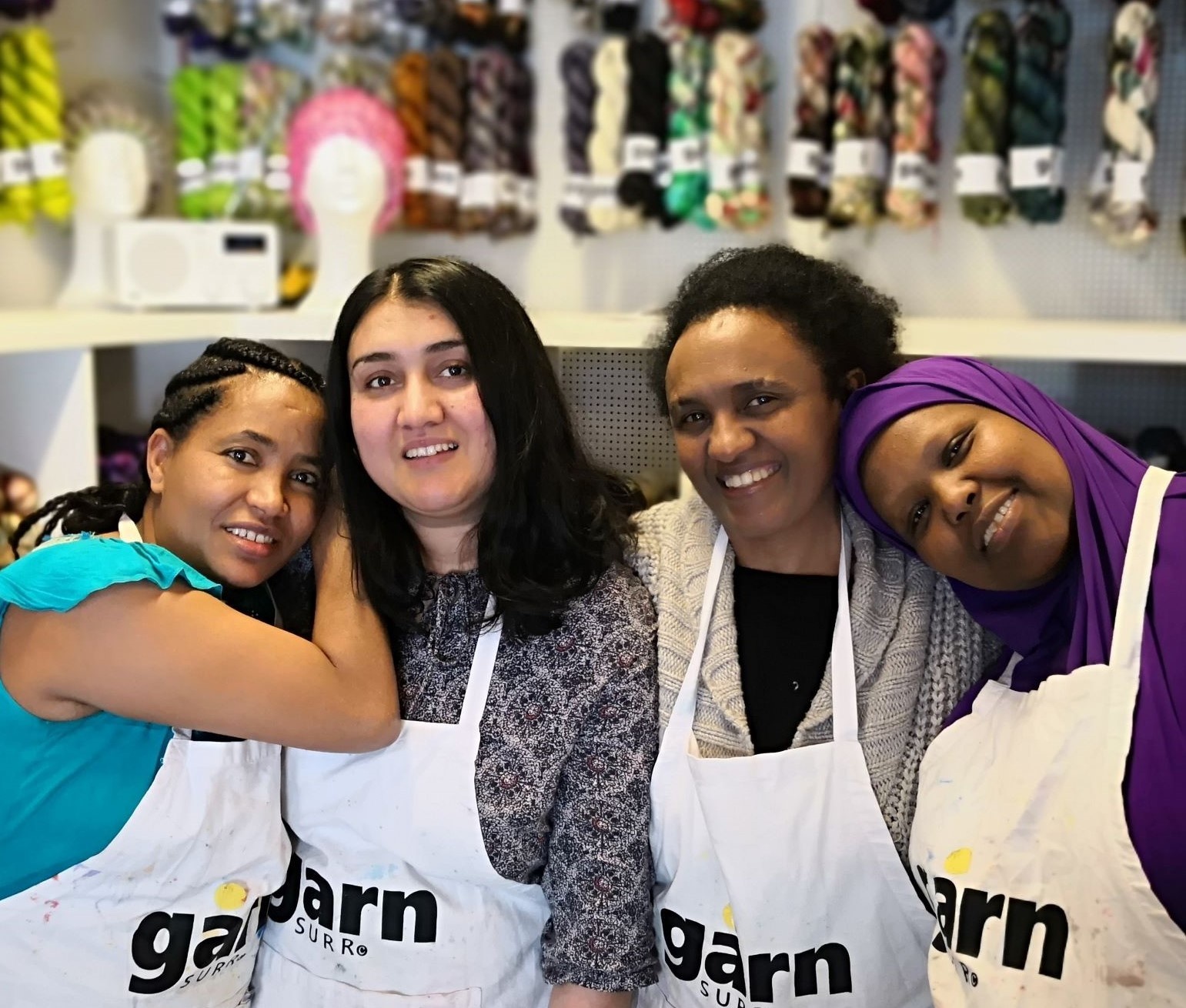 Garnsurr is an integration project and small dye house in the valley of Numedal in Norway.  Adult refugee women have taken control of the dye pots at Garnsurr. In addition to dying yarn, the women knit, learn Norwegian and learn the skills needed to run a shop.
 
Garnsurr believe in creativity, and that colourful stitches can make bonds between women from near and far. At Garnsurr, refugee women can construct a new identity - through creativity, language, and work. Garnsurr is a yarn with meaning!
JUNE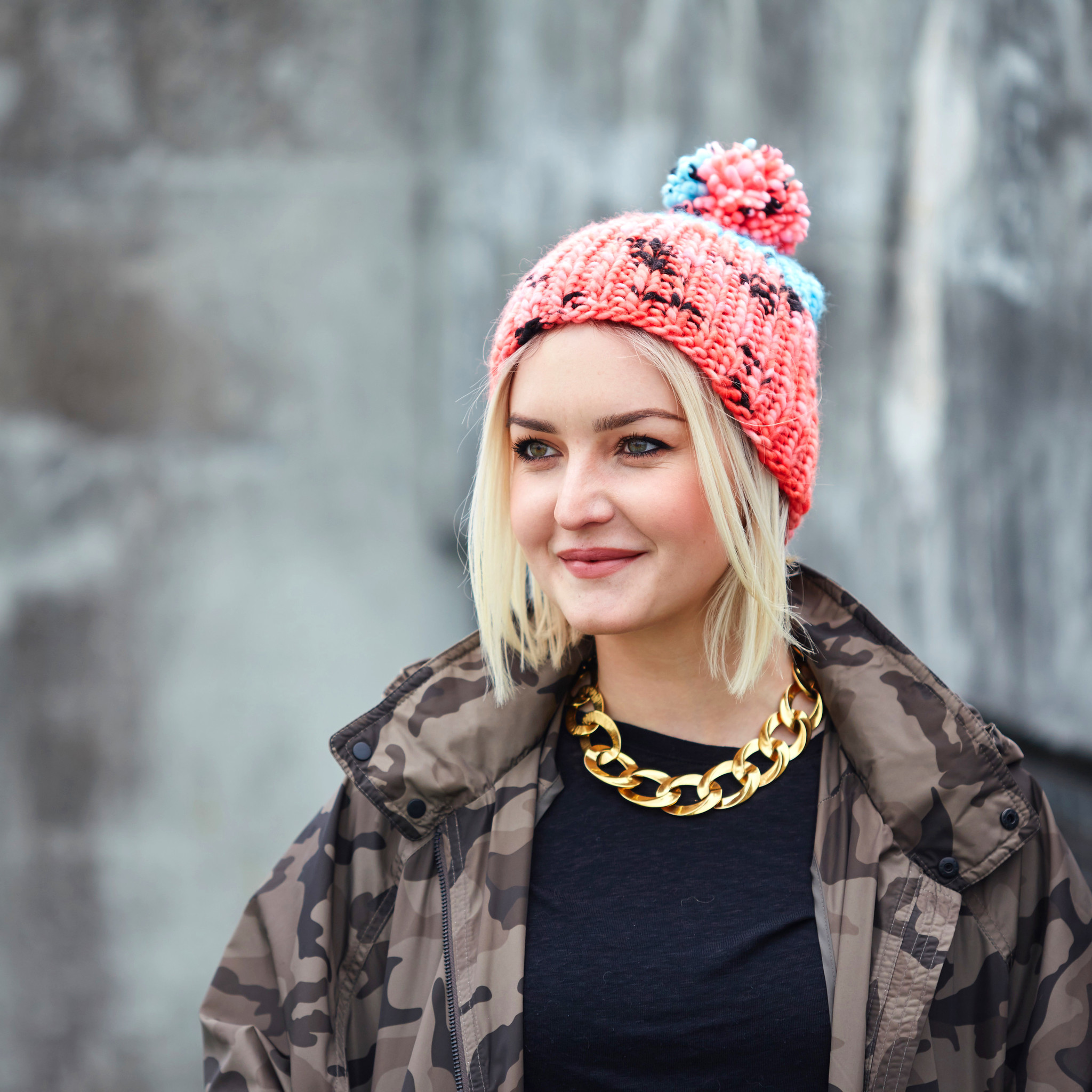 Owner and creative director Beata of HHF is originally from Slovakia (where her last name means Hedgehog) and has been dying wool full time since 2008 when an Irish economic downturn encouraged her to work for herself.  Beata loves creating new colours, changing things up, and staying current.
She says it's the colour that really draws her in, she loves moody speckles, complex dusty and dark mysterious colours, and right now - yellow!  She predicts that 2019 will be a big year for moodier colours and for textured yarns like the Alpaca Boucle she is dying exclusively for Stephen & Penelope.
As a company, Hedgehog Fibres is committed to animal welfare and the environment.  They are 100% opposed to mulesing, and have ensured that their suppliers provide only mulesing free yarn sourced from non-exploitive mills.  Beata also fosters dogs for her local animal shelter and the HHF studio is a dog-friendly space!  As part of their commitment to the environment, Hedgehog Fibres reuses and recycles materials whenever feasible and uses food grade acids in its dying process that readily biodegrades.